When investing in a spa day, there are ways you can reap the best returns without breaking the bank. Here are our top tips for stretching your spa-time to the max.
Make sure you're at the right spa
pa days require a bit of planning and thought; it is all about tailoring your likes and dislikes to the right spa. Perhaps you're a water baby and long for plenty of places to splash, maybe you crave multiple experience rooms or would prefer a spa with lots of outdoor facilities. Ask yourself what you want to achieve. Is it to relax, have some romantic we-time or detox?
Some spas are best for groups of friends; others are perfect for a wellness de-stress break. Do a bit of research into the spa and its facilities, read reviews and fit the spa to your needs, not the other way around.
Stop the clocks: timing matters
If you're visiting a hotel spa, it's worth noting when you can use the spa facilities. Although check in and out at the hotel will be at specific times, you can often use the spa before or after your stay. Put your luggage in the car (or ask the hotel to store it for you) and end your trip on a blissfully high note.
If you're booked into a day spa experience, arrive on time and stay as long as you possibly can. Give yourself a few extra minutes for an arrival drink, as this is included in many spa days. It helps you to relax after your journey and get your bearings. If you know you can't manage to spend the whole day there, why not look for afternoon or evening spa packages. They are a great way of fitting some spa time into a busy schedule and some spas stay open until 9 or 10pm.
Pack wisely
Take a small bag to the spa with you, as some lockers have very little room. Pack a hairbrush and two bikini bottoms or swimsuits to avoid a damp lunch; spas provide robes and towels – you'll need little else.
Be aware that some spas charge extra for flip-flop – you can always phone beforehand and make sure they provide them for free. Most spas will provide shampoo, conditioner body wash and body lotion, and a select few will have cleanser and moisturisers. If they don't, you can try the testers in the boutiques.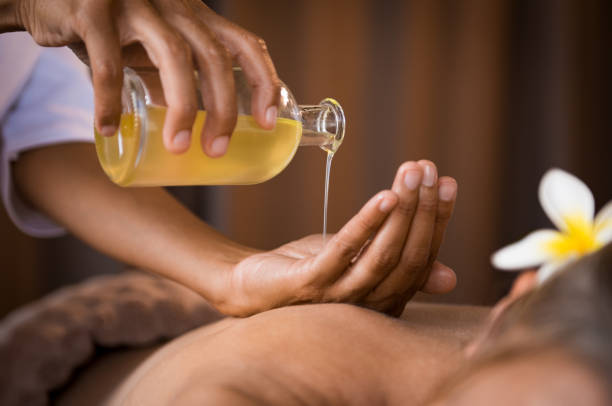 Pre-treatment prep
If you're indulging in a treatment, try and book it in the afternoon. That way you can splash around in the water and explore the heat experiences beforehand. If you book your treatment too early, those luxurious spa oils that cocoon your body and your luxury facial products will get washed off – what a waste. It's better to leave the products on as long as possible to reap the benefits.
If you have chosen to have a massage, it's a good idea to spend 20 minutes in the sauna beforehand. It warms and relaxes your muscles preparing them nicely for an even deeper and more relaxing experience. If you're having a facial ensure that your skin is thoroughly cleansed to save your therapist wasting precious minutes removing your make-up. Use the steam room ahead of your treatment to open your pores.
If you can't have a treatment at the end of the day, call and see if they have products in the changing rooms. That way, if you take a dip post treatment you know you can treat your skin to some more spa goodies before you head home.
---