You might think that the shape of the nail is just a small detail, but in fact, this is one of the most important factors for getting a perfect nail. The shape of the nail style is everything! A set of nails with beautiful colors but the wrong shape will make all the details mismatch.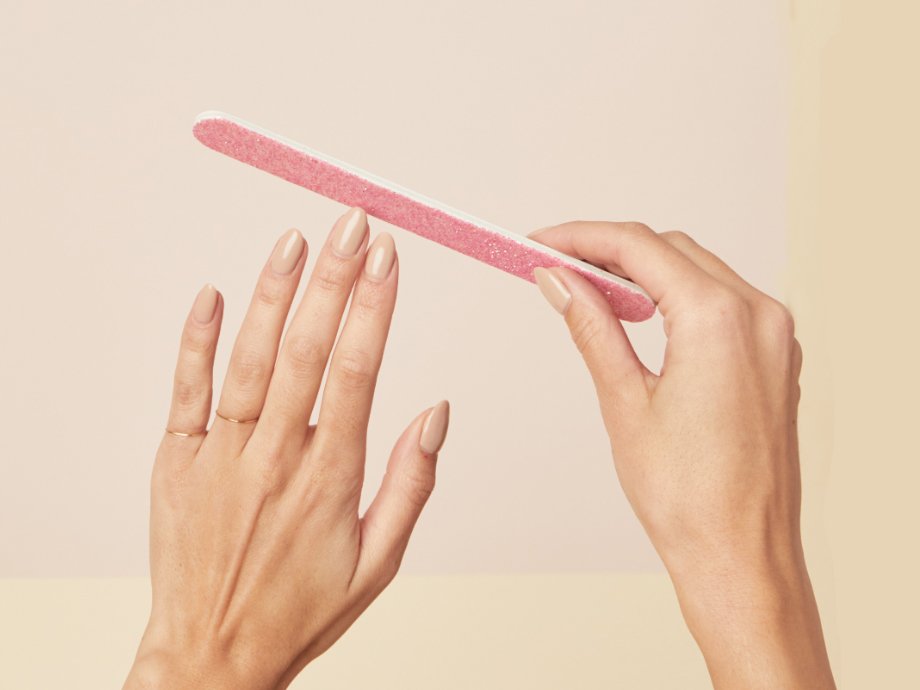 The traditional 'rule', according to nail artist Miss Pop (who create designs for shows like Moschino and Oscar de la Renta) is 'that your nail shape should follow the shape of your cuticle line.' But with so many to try, sometimes rules go out of the window.
Arguably more extreme shapes are having a moment, with celebrities like Billie Eilish launching amazing but fairly impractical styles you'd be hard pressed to zip your jeans up in. 'The ballerina file has really picked up a following – the very long tapered squoval that looks like the toe of a point shoe.' But Miss Pop is championing the return of the less edgy, more elegant oval shape. 'I love an oval nail,' she says, 'it's the most common shape in high fashion editorials and a favourite of celebrities because it's so elegant and elongates the finger. It's the nail of all my favourite heroines'. For her, a 'typical New Yorker who talks with her hands' it gives a chic finesse.
1. Oval
If your nails have a good bit of length to them, turning your round shape into a more dramatically sloped oval will give an illusion of seriously slender fingers. Best if you want to keep your nails long, but aren't brave enough for blunt edges.
Miss Pop adds that, as a rule, your nail must be longer than your finger for an oval. Otherwise stick with round until they grow out.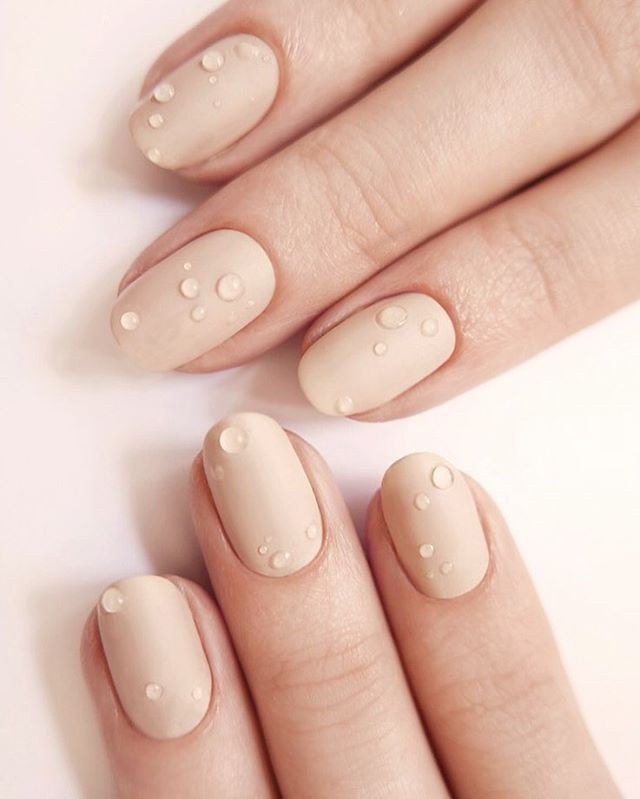 2. Square
A square shape – filed to a precise, sharp edged shape – is one that suits both long and short nails. However the blunt end can shorten fingers, so if you want to elongate your hands it's not the one.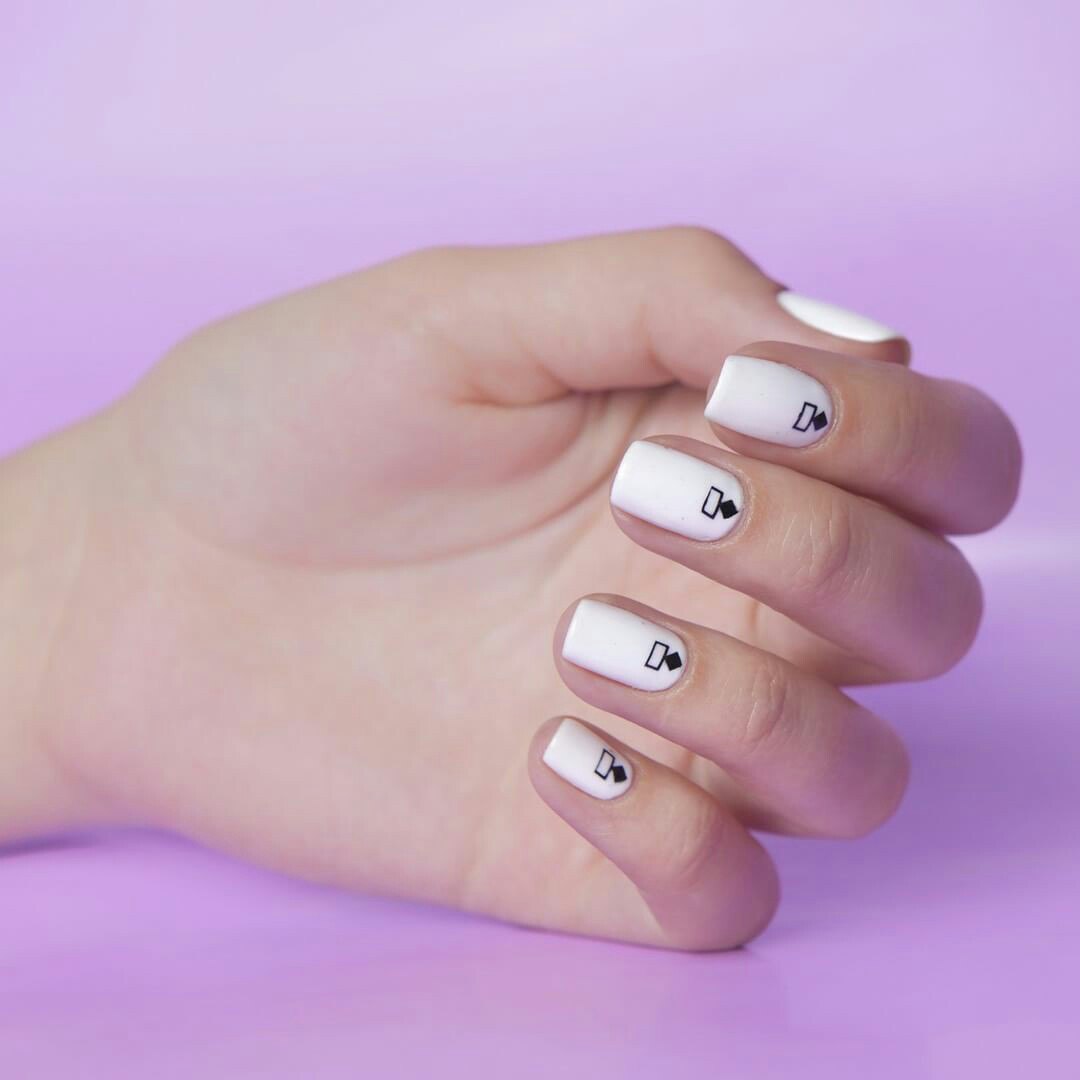 A nude or classic pink looks particularly chic on this shape, which – according to Miss Pop – is the choice of the South California girl gang.
3. Squoval
One of the most natural looking shapes, the squoval mimics the shape of your cuticle: flat, but with slightly rounded edges. It's easy to maintain at home too, and great if you're leaving your nails naked.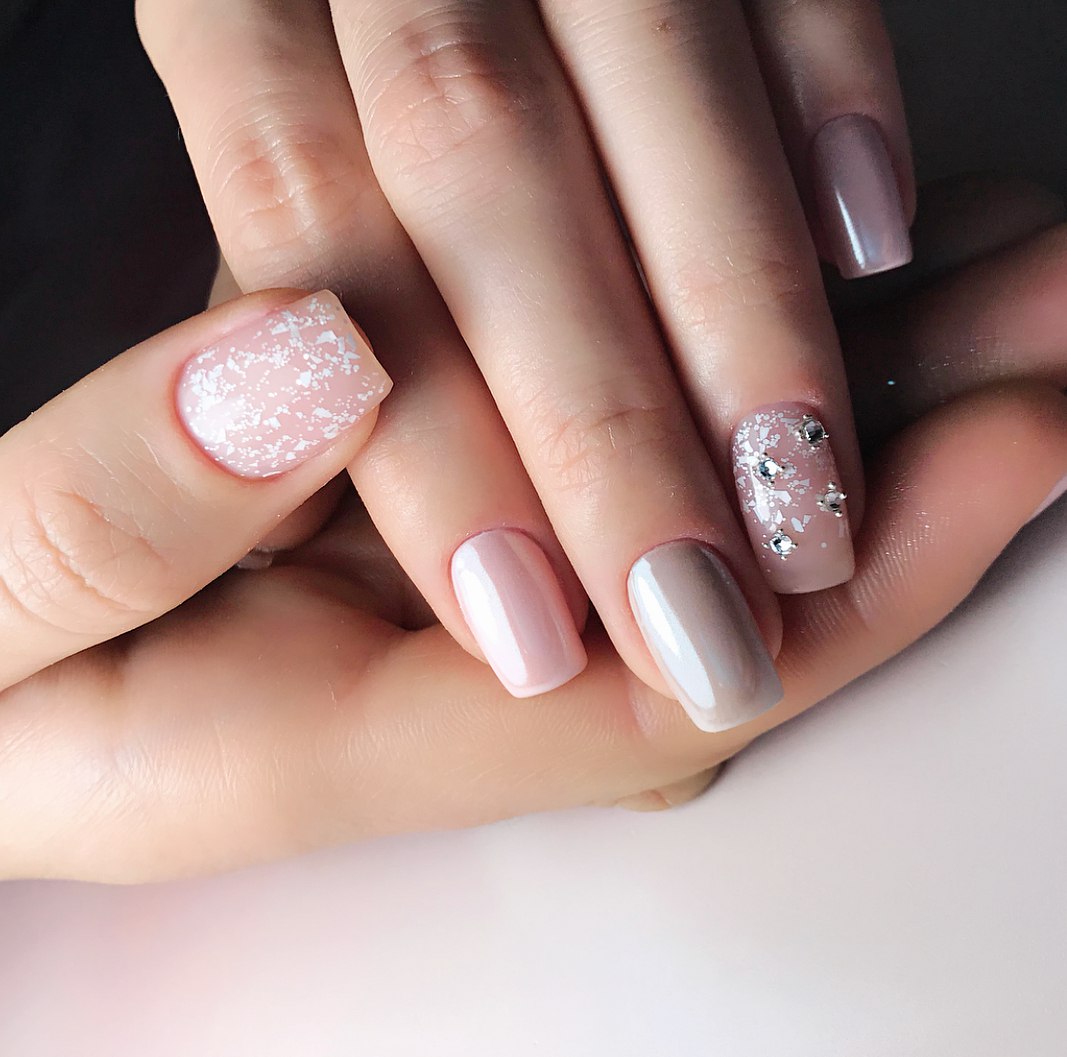 Miss Pop adds this softened square 'works well with nails that are not longer than the fingertip. Perfect for someone practical and unfussy.'
4. Almond
It might look similar to the oval, but here the tip should be much slimmer than the base. Pointy but still softly rounded, it's the perfect balance between ladylike and bad b*tch. Or, put perfectly by Miss Pop, 'I have manners, but if you cross me, the claws can come out.'
5. Round
The beginner's nail shape, you can't really go wrong with the soft curve of a round nail. Even if your nails are teeny-tiny, rounding them off will help to elongate the hands.
'The perfect shape for a short natural nail' says Miss Pop. 'If you have small children or work with you hands, this shape is ideal because it keeps your nails trim, prevents scratches, and is snag-free.
6. Stiletto
The sassiest of the shapes, the stiletto is long, tapered and almost pin-pointed at the tip. Adds length to stubbier hands, but not so easy to type/eat/dress/undertake everyday tasks in.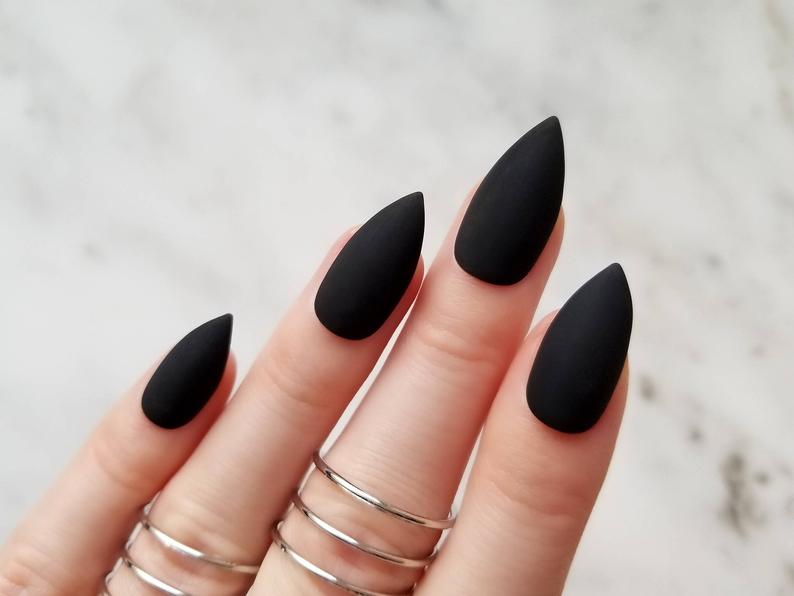 Gels or acrylics are required for this, 'no matter how strong your nails are' says Miss Pop.
---